Running a high-performance web-server on AWS Centos machine
January 7, 2021 / Nirav Shah
Lighttpd is an open-source web server with a little memory imprint when compared with other web servers, viable administration of the CPU-load, and a serious list of capabilities (FastCGI, SCGI, Auth, Output-Compression, URL-Rewriting and some more) and intended for elite conditions.

TABLE OF CONTENTS

Running a high-performance web-server on AWS Centos machine

Install Magento in AWS Step By Step: The Ultimate Setup Guide

Magento On Amazon Web Services: Ultimate Guide

17 New AWS Services In 2022 | AWS Latest Services
WordPress Table of Contents by Topic
In this blog post, we will detail the means in introducing Lighttpd web-worker on CentOS 8.
Steps Installing Lighttpd Web Server on CentOS 8
sudo yum update
Step 1: Install Lighttpd
sudo yum install lighttpd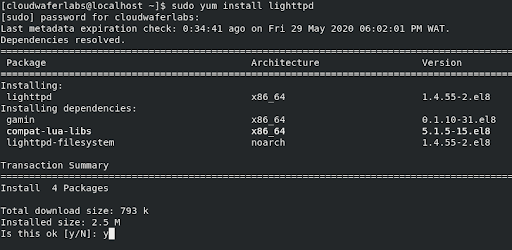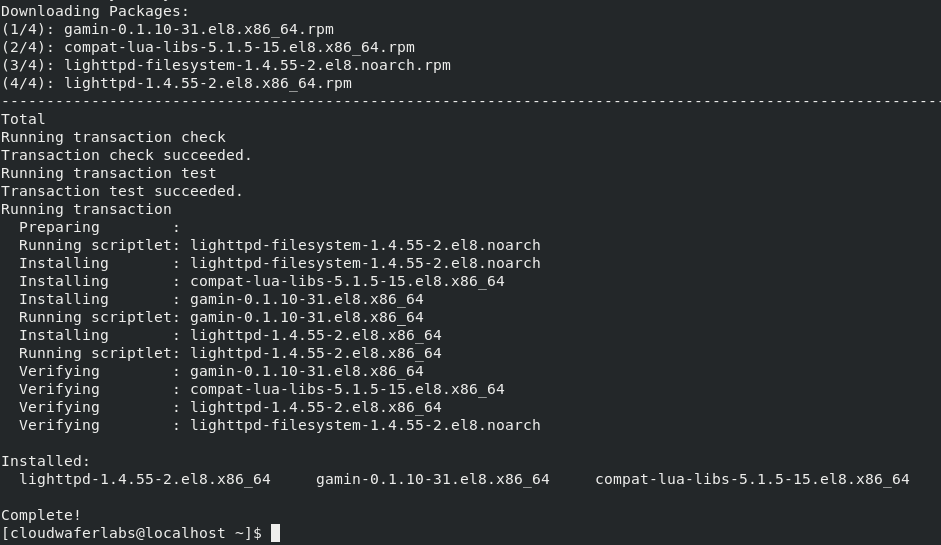 Step 2: After successfully installing Lighttpd, we are going to start the service
sudo systemctl start lighttpd
sudo systemctl enable lighttpd

Step 3: To check the status of the Lighttpd service
sudo systemctl status lighttpd


Step 4: You can check the version by
lighttpd -v
And it is done. Take your public IP and hit it and you will get the below page.
Related: How to Install PHP GD Library on CentOS using WHM