How to Install PHP GD Library on CentOS using WHM
May 26, 2014 / Nirav Shah
PHP GD Library functions used for Image Manipulations.You can get more detail here http://php.net/manual/en/book.image.php.
Default PHP GD Library is not installed over the Linux CentOs. You can not install GD Library using Cpanel and need root level WHM access to install GD Library Below are the Few steps which shows how to install PHP GD Library on CentOS using WHM.
Login to WHM using root username and password.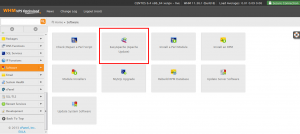 Go to "Software" from left menu.
Click on "EasyApache".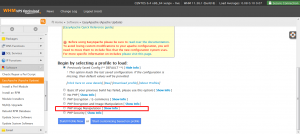 Select "PHP Image Manipulation" radio button.
Click on "Build Profile Now".