Now, scroll down on the left pane of ec2 Dashboard to see "NETWORK & SECURITY" and in it click on "Elastic IPs".

You will see a blank console saying "You do not have any Addresses in this region".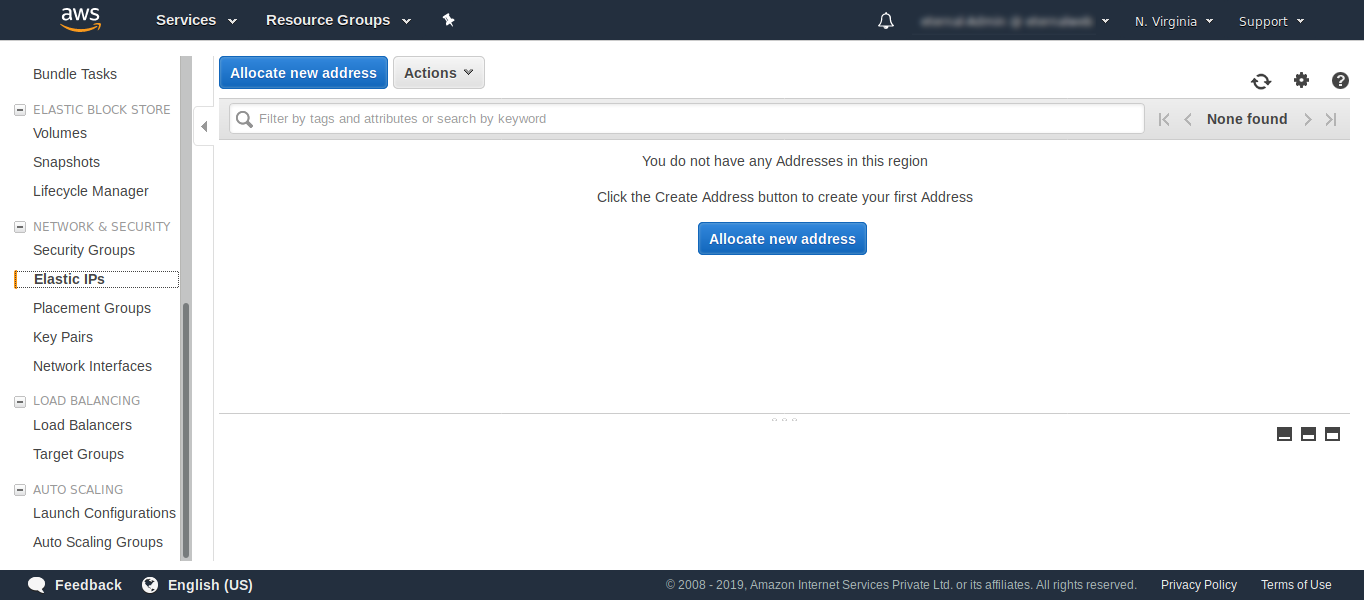 Click on "Allocate new address" and in the next screen let everything be set to default and click on "Allocate".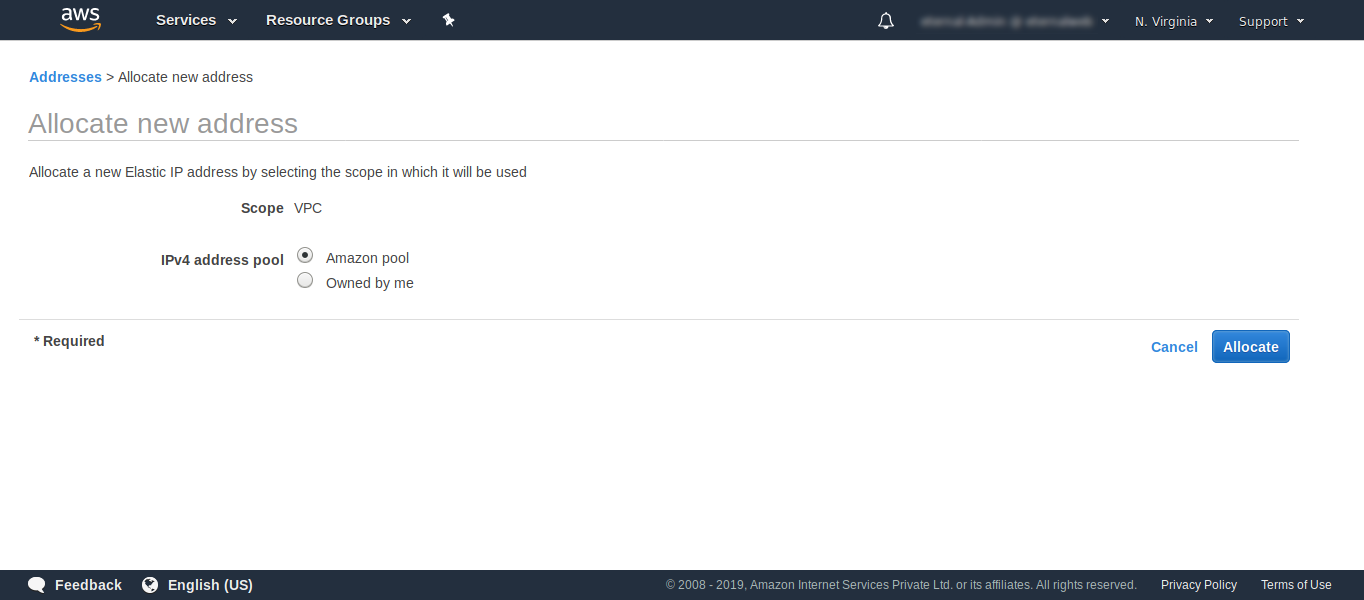 On clicking on "Allocate" a Unique static IP will be provided to you like the one shown in the below image.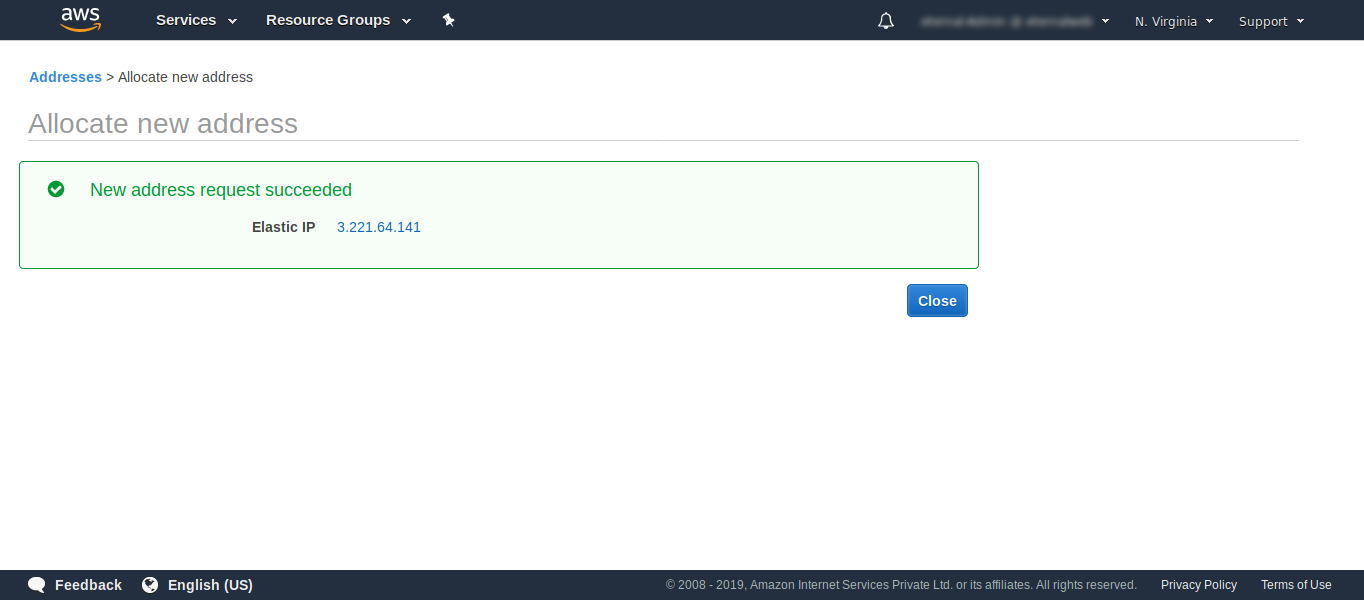 Now, click on "Close" and you will be taken back to the "Elastic IPs" where now you see the Elastic IP that was recently allotted to you.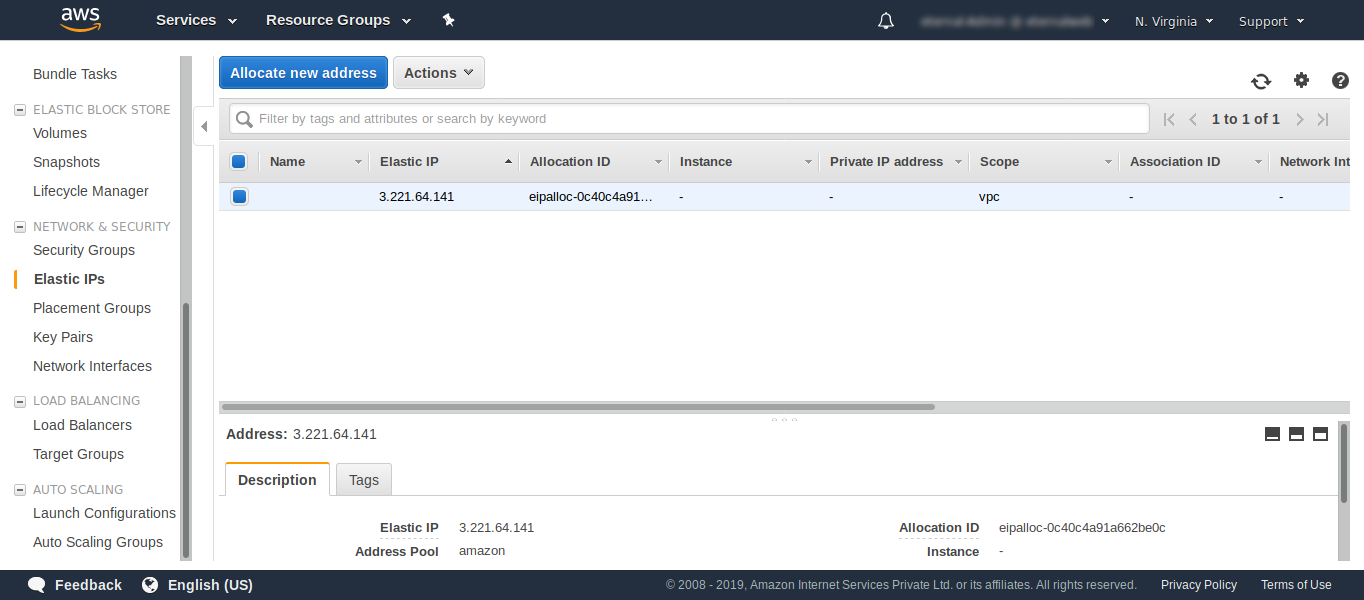 Now, click on "Actions" situated beside the "Allocate new address" and then click on the second option "Associate address".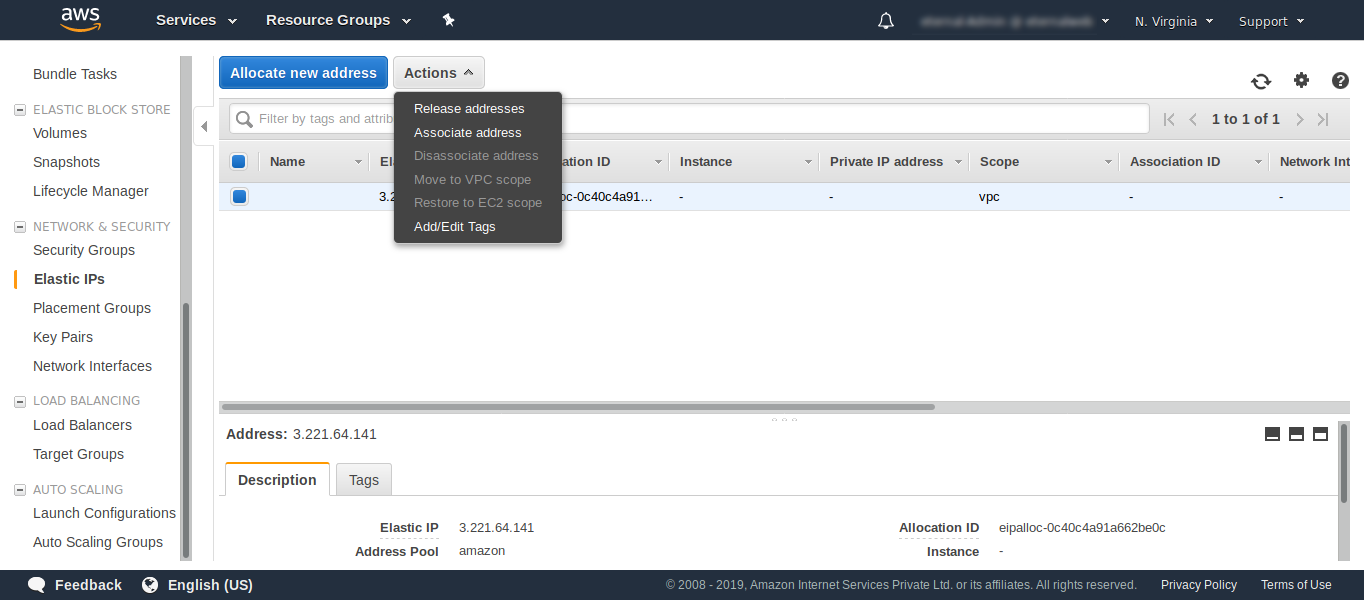 You will be taken to another page containing multiple options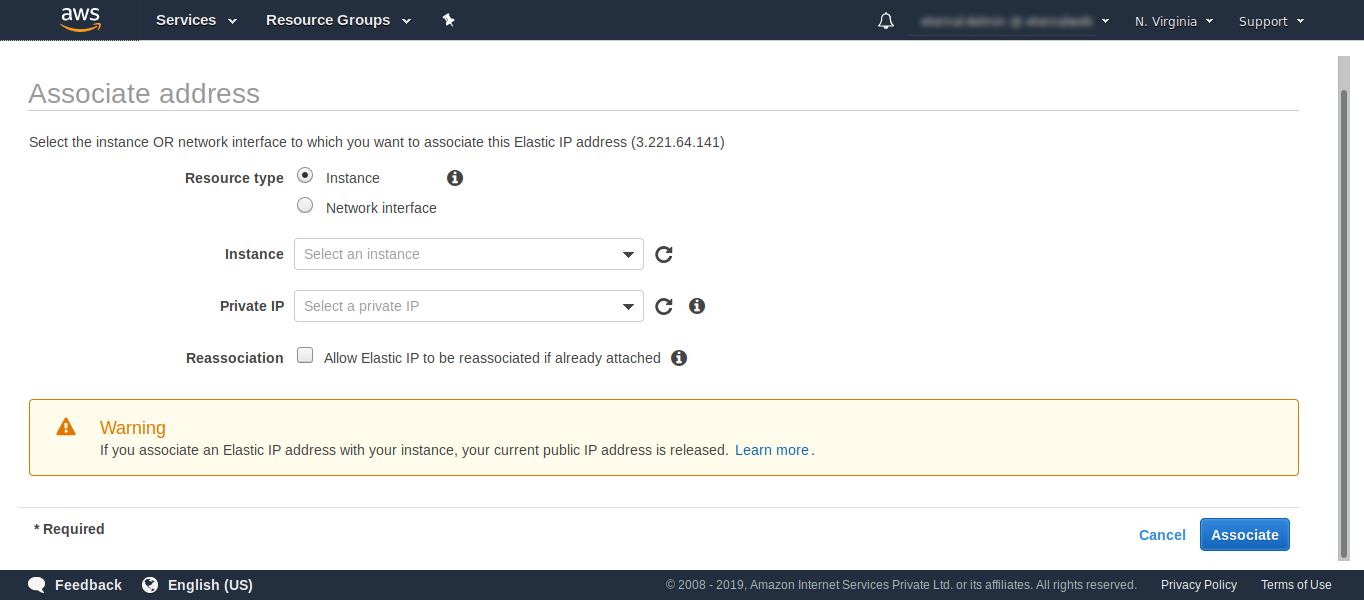 Let the "Resource type be "Instance"; and then click on the "Instance" and your recently launched instance will be listed there.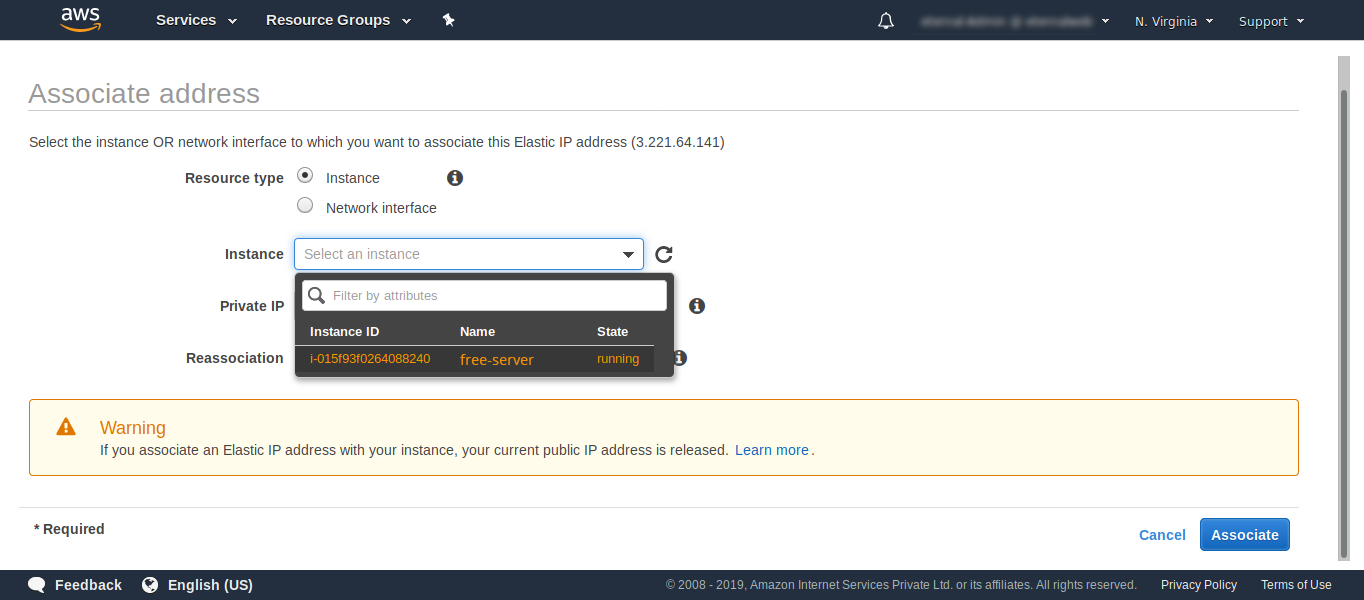 And in the second "Private IP" the selected instances "Private IP" will be shown, select it also.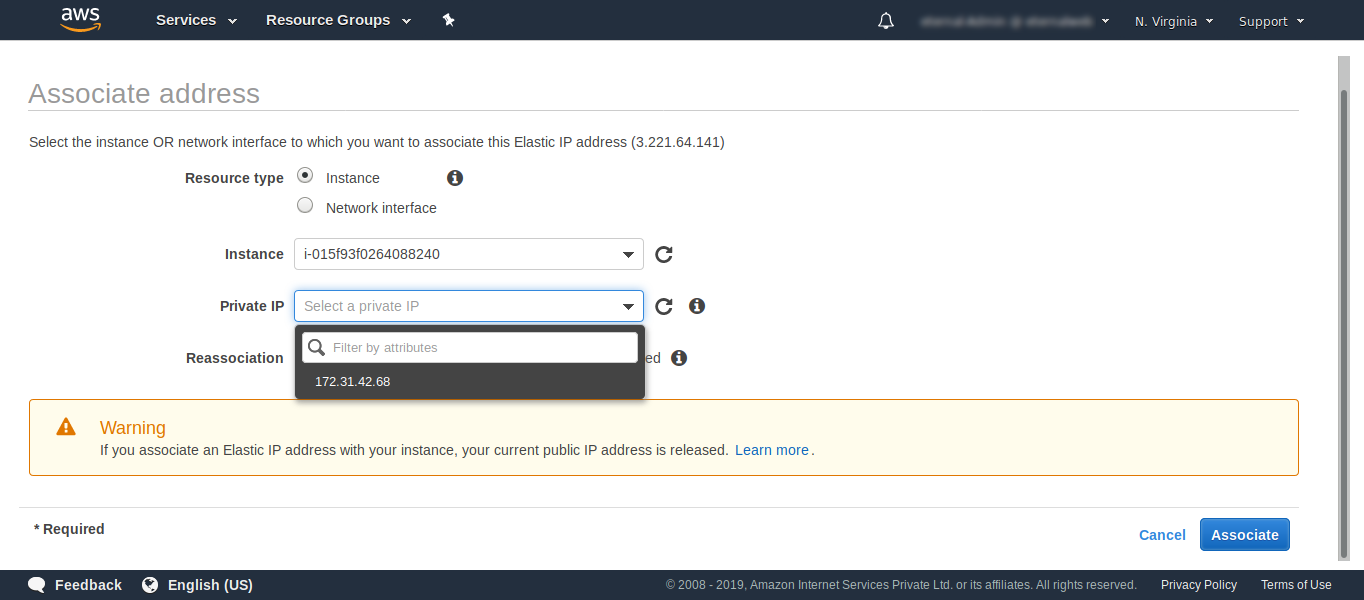 Skip the Reassociation option for now as that is not required now and click on "Associate". The association process will start and after completion this page will be shown.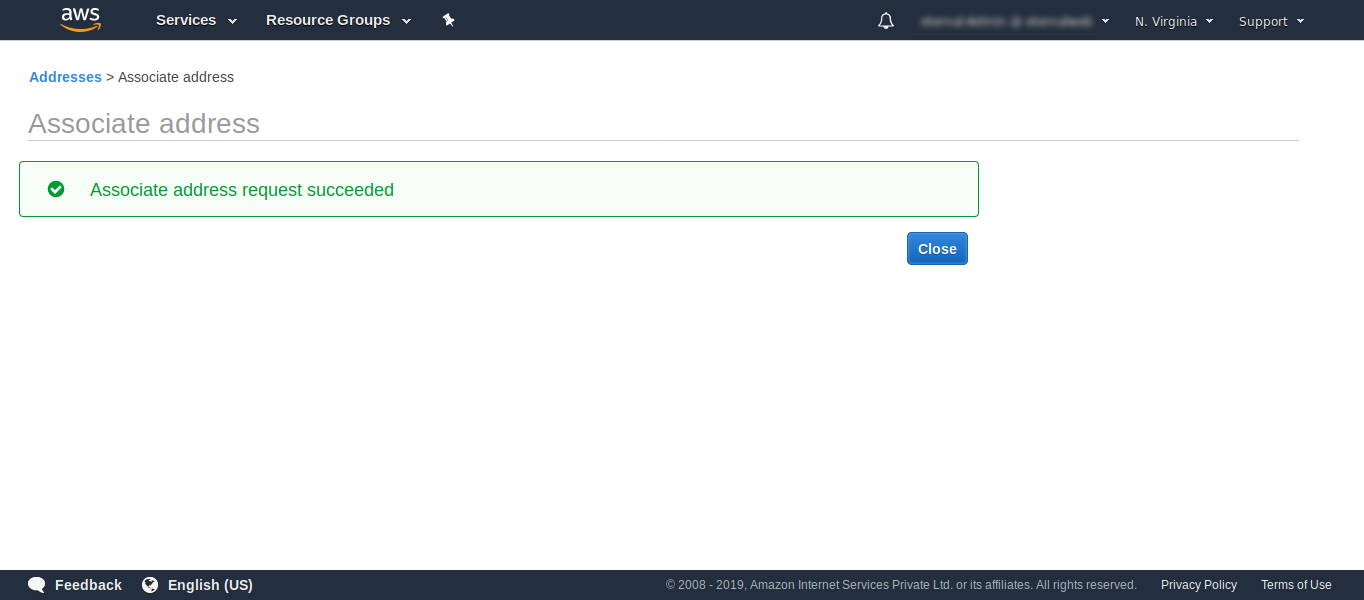 Click on "Close" and you will be taken back to the same "Elastic Ips" page which now be showing some more data like to which instance this Elastic IP is attached to.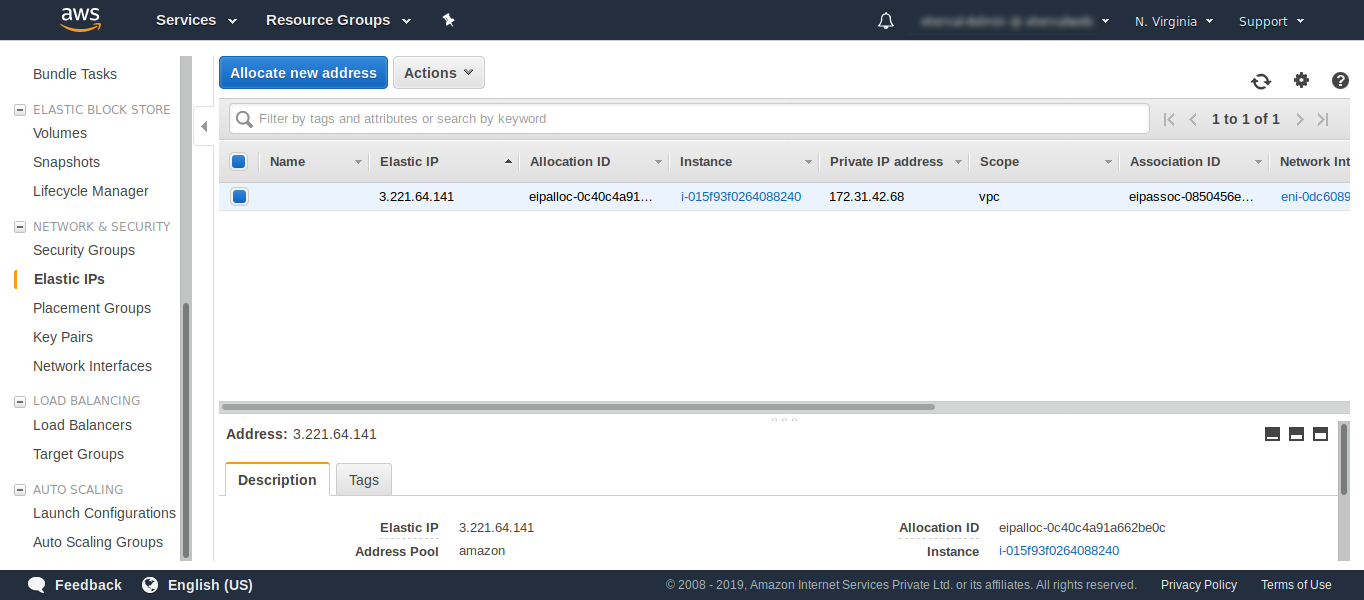 The whole reason behind adding an elastic IP is the allocated public-IP to the newly launched instances are always dynamic and will compulsorily change if you stop and then again start your Instance. The aftereffect will be your server's IP-address will not be the same as the one that you pointed to in your DNS records. Due to this, you won't be able to view your wordpress website from the domain name. To stop this whole thing from happening we attached an Elastic IP to the Instance.
Now, scroll-back up in the left-pane of the AWS Console and find "INSTANCES" under which click on "Instances".

Here, if you see the Elastic-IP is now shown as "Elastic-IP: 3.221.64.141".
Your, Free-Server is launched and ready for you to log-in into and setup for your custom code requirements.