AWS Backup – Centralized Cloud Backup
June 6, 2020 / Nirav Shah
AWS Backup is a fully managed service for backup and restore. It allows for backup across multiple services like databases, block storage, object storage, and file systems.that is Amazon EBS volumes, and many more.
Advantage of the AWS Backup services
Daily, weekly and even monthly backups can be set up.
The pricing model is the same as that of snapshots.
App data in cloud and on-premises can be backed up in a common way (i.e., same backup policy for cloud data and Storage Gateway volumes).
Let's talk about the Features of AWS Backup.
For EC2 AMIs, we have this option of 'create image' which saves the configured machine as a reusable AMI setup.
For RDS, we had backup options where we set retention days of up to 35 days, where the backups.
For EBS volume backups, we create snapshots of the volumes. and also set-up the service Data Lifecycle Manager for setting up automated backing up of snapshots.
AWS console setup for backup and restore
Go to the console and write AWS backup in the search bar and enter the service. It's easy to understand and can be configured with ease.
Just click on "create backup plan"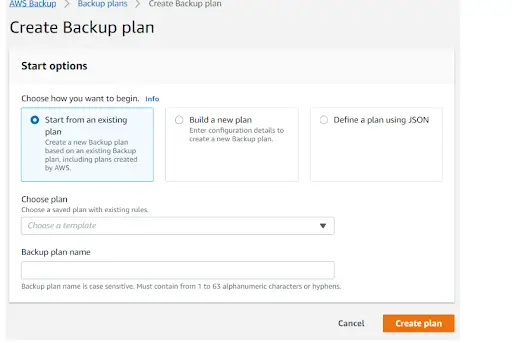 As per your requirement please fill up all sections. After this step, where you create the backup rules and everything, we get to assign a resource to the backup plan we created, which is essentially the resource from where the backup is taken.

And the good thing is By default, the backup data is stored in S3 buckets. After the backup completed you and check all details on job section.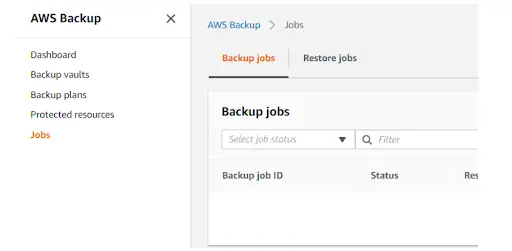 With AWS Backup, you pay only for the amount of backup storage you use and the amount of backup data you restore in the month. There is no minimum fee and there are no set-up charges.
To know more about the service please refer below link.