How to create a VPC flow log and save it in AWS S3?
September 14, 2020 / Nirav S
What are VPC flow logs?
VPC Flow Logs is a feature that enables you to capture information about the IP traffic going to and from network interfaces within your VPC. Flow log data is then stored using Amazon CloudWatch Logs. And after you've created a flow log, you can view and retrieve its log data in Amazon CloudWatch.
Flow logs can be created at three different levels.
VPC level
Subnet level
Network interface level
How to create flow log?
Step 1
Sign in to your AWS account.
Step 2
Go to the VPC section and click on "Action" and create flow log.
There are two types of destination
Send to cloud watch log
Send to s3 bucket
Network interface level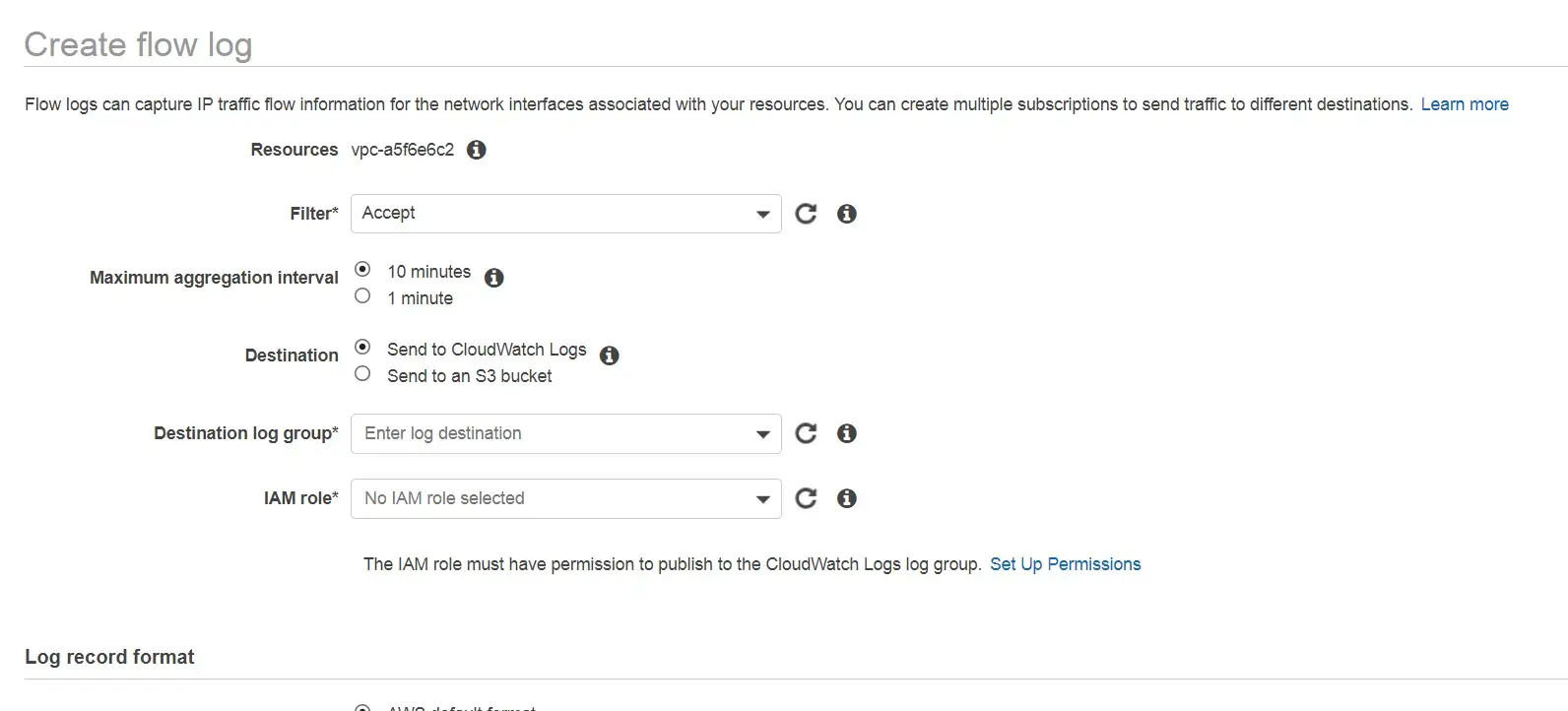 For the "Destination log group" you have to create a cloud watch log. If you don't know how to create a cloud watch log, this link will help you.
Now if you click on "Send to an S3 bucket" you will see a screen as shown below.
If you have already created a bucket, then add the bucket ARN in the above section. After filling up information in all the above fields, just click on "create" button.
It can take around 10 minutes to add a log on the s3 bucket.
So that's it for today's blog please go to your s3 bucket and check the logs.